DRWV Board Member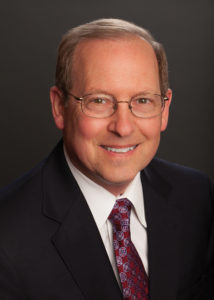 Lloyd G. Jackson
President, Jackson Management Company
DRWV President
Lloyd G. Jackson of Hamlin, W.Va., is an attorney and businessman. He operates his family's natural gas production business, an industry in which his family has made their livings for more than 100 years.
Lloyd was educated in the public schools of West Virginia and graduated Phi Beta Kappa from West Virginia University with a degree in political science. He attended the West Virginia University College of Law where he served as editor-in-chief of the Law Review and from where he graduated Order of the Coif.
He served as Prosecuting Attorney of Lincoln County, W.Va., for six years and as a state senator for 12 years, where he chaired the Judiciary and Education Committees. During his legislative service, Lloyd is best known for his writing of the PROMISE Scholarship legislation and the Comprehensive Early Childhood Legislation.
Lloyd currently serves as Chair of the Claude Worthington Benedum Foundation Board of Trustees, the largest charitable foundation serving West Virginia. He also serves on the Boards of Vision Shared West Virginia, the West Virginia Oil and Natural Gas Association, Energize West Virginia, Premier Bank and Premier Financial Bancorp, and on the Advisory Board of the Clay Center for the Arts and Sciences of West Virginia.
Lloyd is a member of the Hamlin United Methodist Church in Hamlin, West Virginia, where he resides with his wife, Trina.  They are parents of two sons, L.G., and Ryan.